Want to know more about who you're working with aye? This page gives you a little bit of our story and it has a few cool celeb pic on it as well.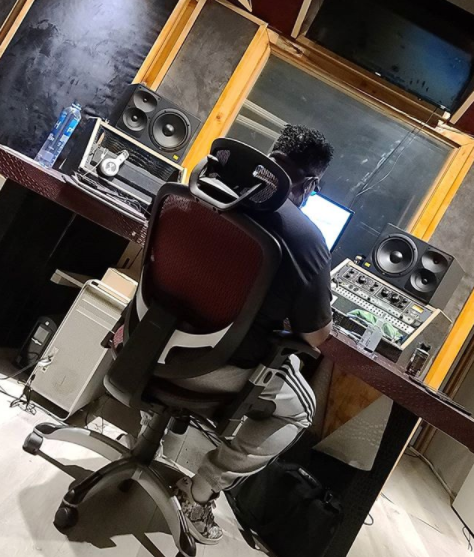 The Mountaintop is owned by Chris "Godxilla" Taylor. This audio veteran and founder of Wisconsin Audio Engineering has decades of audio experience. Godxilla has worked with some of the biggest names in the entertainment business industry. After 20+ years of making records in Milwaukee Godxilla packed it up and moved to Madison, Wisconsin.
In Madison Godxilla worked his way up from adjunct instructor to the Dean of Student Services for the former Madison Media Institute. About a year before MMI closed Godxilla moved to Los Angeles and began working in film and TV by day and in recording studios by night. A few years in LA brought Godxilla back to Milwaukee with all the experience that he had gained over a 10 year span since he'd left.
Upon returning to Milwaukee Godxilla began taking clients for music recording again. This has flourished into what is now a 2200 foot multimedia facility. We have big plans for expansions in 2021 as well as a return to part time work for film and television in Los Angeles. 
Beyond the countless celebrities he has worked with, Godxilla has an impressive list of credentials. He is an AVID Certified Pro Tools Instructor with degrees in recording, entertainment media business and entertainment business. He is also a former Vice-Chair for the City of Madison Arts Commission and is still regularly called on by City of Madison Arts Administrator Karin Wolf as an anchor to reference art in the world of media and the economy that accompanies it. 
I have had a very fortunate and exciting career in the entertainment business. These are just a few people that I jammed with in my time in the business. It's nice to see faces here like Danny Leake, Big Psyche Outlaw Immortals, Ricky Harris and Bushwick Bill. A great reminder to the memories I had of them and what they contributed to the culture in general.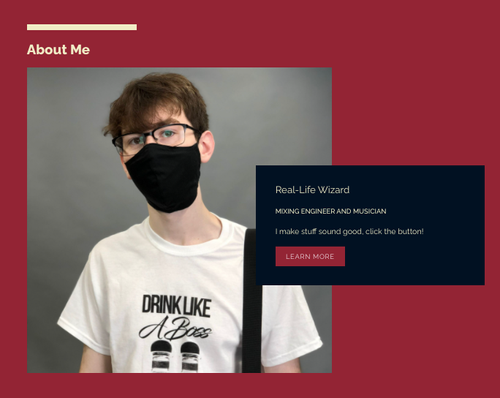 Riley Bohn, AKA I AM WIZARD, AKA Boy Wonder is the Studio Manager at the Mountaintop. When you rent Studio B he will be your site rep. Riley Bohn (you have to say it all at once like a tribe called quest) came to us before his senior year of high school. He stepped in with some really killer self-taught knowledge in recording fundamentals.
He has kept his foot on the gas and is growing well into other areas of multimedia production. Riley is also the only one who knows exactly where everything is in the studio too. If you need it and we got it, Riley Bohn knows where it is. If neither one of us has it and you still need it, that's his problem too. We couldn't function as well as we do without his always positive energy. 
Picture citation: I stole this from his website rileybohn.com. It's ok though cause I took the picture and based upon intellectual property law he stole it from me first cause I didn't sign off on it being there to begin with damnit.